The Next 5 Years: Future Hospitality Industry Trends You Need to Know
The world is undergoing a major shift in decision-making and buying power, and it's changing the hospitality industry. The only way to see continued success is to prepare for these inevitable changes.
So what's coming up in hospitality in 2020, 2021, and beyond? We'll show you.
P.S. In this post, we're focusing on future hospitality trends for the next five years. For a look at the trends affecting the industry right now, check out our free event trend report.
Look for these 4 hospitality trends in the next 5 years:
1. Millennials have spoken: sustainability is the future for hotels
As of 2019, Millennials have officially overtaken Baby Boomers in the U.S. workforce. Their reign will last well into 2034, at which point Gen Z will be fully employable (peaking at around 78 million). So, as an industry, we can't ignore them. And now they're demanding that hotels go green.
According to Diana Verde Nieto, co-founder and CEO of Positive Luxury, Millennials are twice as likely to support brands with strong management of environmental and social issues, and expect brands to not only manage their impact but communicate it.
Let's look at a few facts about this generation:
The takeaway
Today, hotel sales and catering professionals need to expand how they engage with millennial attendees on a few different levels. They're focusing on:
Experts also say to start construction ASAP (if you haven't already) on more effective multi-purpose spaces that promote health and wellness for a more holistic guest experience. These interior design upgrades take a while to complete but will surely be worth the payoff over the next 15 years or so.
2. Hospitality professionals need to think globally
We often plan events locally, but the hospitality industry needs to start thinking internationally.
The proof is in the pudding:
The takeaway
Events and meetings no longer have to be local " international venues are hungry for more group sales, and attendees are more willing to travel than ever.
Properties in major cities will start expanding their comp sets overseas. Events that clung to first-tier cities like New York, L.A., Berlin, and Hong Kong in the past are now cozying up to new markets.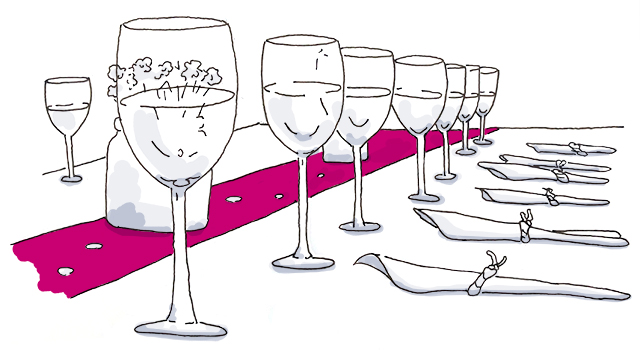 3. Old threats will become new inspiration
Airbnb now offers more than 4 million places for guests to stay, and recently announced an upcoming partnership with Century 21 that will officially place the travel giant into the real estate industry as a builder and seller of houses. In the past, hoteliers viewed companies like Airbnb as a threat. But things are changing, to their benefit.
Here's what's really happening:
The takeaway
Hoteliers have to face the facts that home-sharing isn't going anywhere. But that's no cause for alarm. By working in tandem with hoteliers, services like Airbnb can actually provide more flexibility to your group sales strategy or, depending on your location, pave the way for your own better versions of their offerings.
The next 5 years will result in a more balanced distribution of business between a more leisure-focused Airbnb, and hoteliers looking toward home-sharing as an overflow strategy to satisfy group demand. And as they continue to move into this new marketplace, hoteliers will soon find the advantages of being able to do what Airbnb does " only better.
4. Demand is still growing, and the peak is yet to come
Hoteliers are asking if demand will continue to increase. The answer is a resounding Yes!
Be aggressive. Continue to move forward. We've never had this demand from all directions," writes Jim Chu, Global Head of Development & Owner Relations, Hyatt Hotels Corp.
Reporting a strong net growth of 13.6% in their recently published fourth-quarter earnings for 2018, the Hyatt brand knows a thing or two about both longevity and rapid growth.
And these expert researchers seem to agree with Jim Chu's statement:
While Deloitte reports some inevitable industry growing pains in the next couple of years, future hospitality trends are still overwhelmingly positive. Occupancy sits at a very healthy 74%, with average daily room rates at $130. Hotels have already started reaping the benefits by reinvesting in construction and renovations as they continue to make themselves competitive for years to come.
The takeaway
In growing markets, how can hotels capture that growth? These current hotel industry trends are a great start.
Check out the free guide to see how sales teams are optimizing revenue by focusing on higher value clients and bringing more predictability to group sales.
Now You're Prepared for the Hospitality Industry Trends Ahead!
Up next, discover the best ways to do event venue marketing, and learn how to increase traffic to your hotel website.
Looking for more information about hospitality industry trends?
What are the trends in the hospitality industry?
The biggest trends coming for the hospitality industry are sustainability, global perspective, finding balance with new lodging options, and growing demand.
How much money does the hospitality industry make?
$7.6 trillion in the global economy.
What are the segments of hospitality?
The four segments are Food & Beverage, Travel & Tourism, Lodging, and Recreation.
More like this:
13 Must-Attend Hospitality Conferences for Industry Professionals
The Best Free Hospitality Software For Event Planners
5 Meeting Industry Trends That Are Changing the Face of Events